About Lisa Linfield
I have a Big Hairy Audacious Goal. To teach 1 million women about money before I die.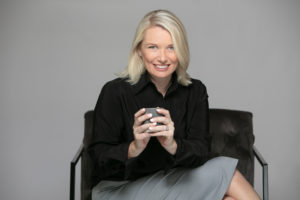 Why would I want to do that? Because each of us was given a gift – and we're to use that gift to serve others.  I'm passionate about making money understandable to others.  I call it HumanSpeak.  It always amazes me how complicated people make things.  Don't get me wrong, finances are complicated.  But there are easier ways of saying things so people can understand.
So that's me. Passionate about saving people money. Passionate about trying to get everyone to invest for their retirement. Passionate about putting in place ways to protect your money – because stuff does happen. And loathsome of debt – and the way society encourages everyone to get into more debt.
I have three happy daughters, and an amazing partner in life, my husband John. We own a registered Financial Advice business called Southern Pride Wealth, where I work one-on-one with clients. I love that!
In addition, I speak to companies, women's groups and entrepreneurs about how to lead their best life possible by reaching their financial goals.
Other than that, I'm a life long learner. I have a B.Sc., a B.Com (Honours) in Financial Planning, i'm a Certified Financial Planner (CFP), a member of the FIA and I have postgraduates from Oxford University, London Business School and Insead.
Is Working Women's Wealth for you?
Working Women's Wealth is a blog for women.
Women who want to get the most from their wealth.
Women who work hard for their wealth.
And women who want to be sure they'll end up where they need to be.
We'll help you
understand your finances better in order to be able to…
take the next step to wealth
and keep you on track through your learning path which will result in…
peace of mind
No maths.  No financial jargon
We're absolutely passionate about the fact that each of us learns in a different way.  Some like to read.  Some like to listen.  And some like to watch.  And so, over time, this site will grow to have all the different types of media you need in order to learn.
But learn, you must.
Because the key to being able to move to the next level of wealth is knowledge.  And regardless of where you're starting, we'll have something for you to learn here.
We'll sort through all the latest jargon and trends and give you an easy to digest blog, podcast, video or course so you don't have to scour the internet.
We'd like this to be your go to site for all your money learning.  So we'd love you to subscribe to our newsletter so we can make sure you have the most up to date information once a month.